Mr. Mine is a popular idle mining game developed by Playsaurus with addictive gameplay.
Players need to mine as deep as possible through mineshafts and collect resources. Besides, players have to complete quests to get tickets because they play an important role in enhancing experiences.
Although players can directly purchase tickets using real money, there are various methods to obtain free tickets. So, read on to learn those methods!
5 Ways to Get Free Tickets in Mr. Mine Idle
Here's how to get tickets in Mr. Mine!
1. Giveaway Codes on Discord
Redeem codes could be letters and numbers, providing players with various rewards. And, of course, this includes tickets.
One of the most effective ways to get Mr. Mine redeem codes is to participate in the Discord. Check out this post for a step-by-step guide on how to join Mr. Mine Discord.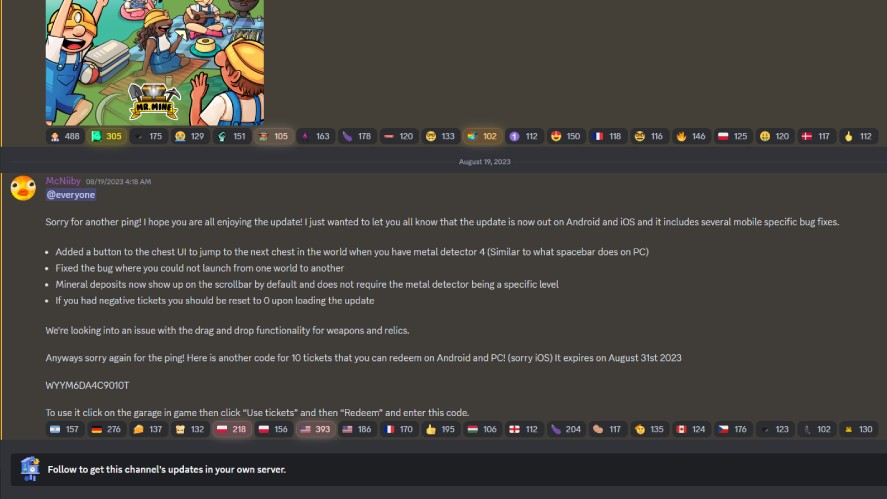 Once you join Mr. Mine Discord, check the #announcement channel to get redeem codes for Mr. Mine.
How to Claim Redeem Codes
After getting Mr. Mine codes, here's how to redeem codes in Mr. Mine.
Launch the game.
Click on the Garage (right below the buff guy).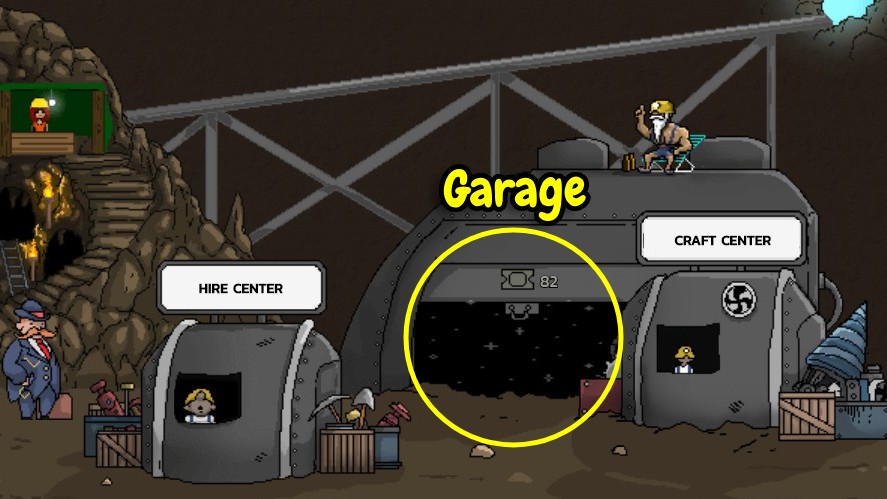 Click on the REDEEM button in the lower right corner.
Enter an active code in the text box.
Click Redeem Code to receive your rewards.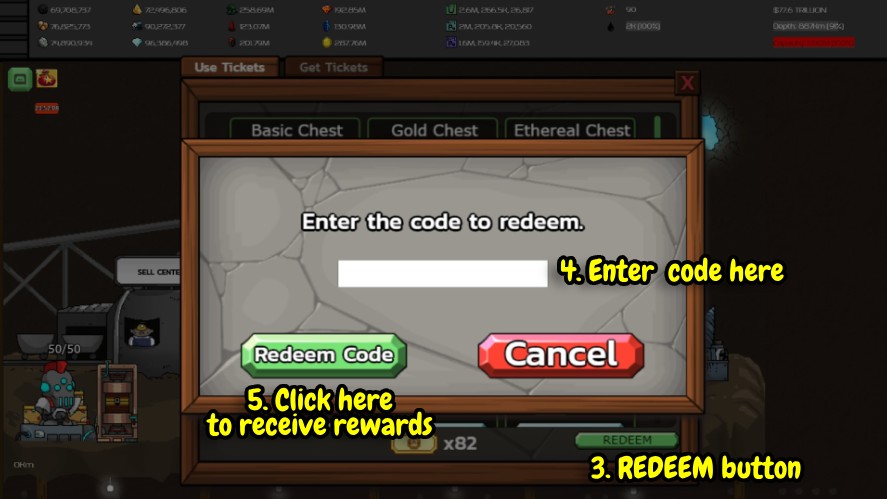 Factors to Keep in Mind When Redeeming Codes
Normally, redeem codes only last a few days or after some usage. So, when the latest ones expire, the others are unavailable, too.
Moreover, typos might lead to invalid codes, so remember to use the copy-and-paste function instead of typing the codes manually.
2. In-Game Sources
Tickets can also be found through various in-game sources.
You can get 1 ticket whenever you catch an orange fish. Though, it's so rare and takes 24 to 48 hours to spawn.
Caves also contain tickets randomly so make sure to explore them when you have a chance.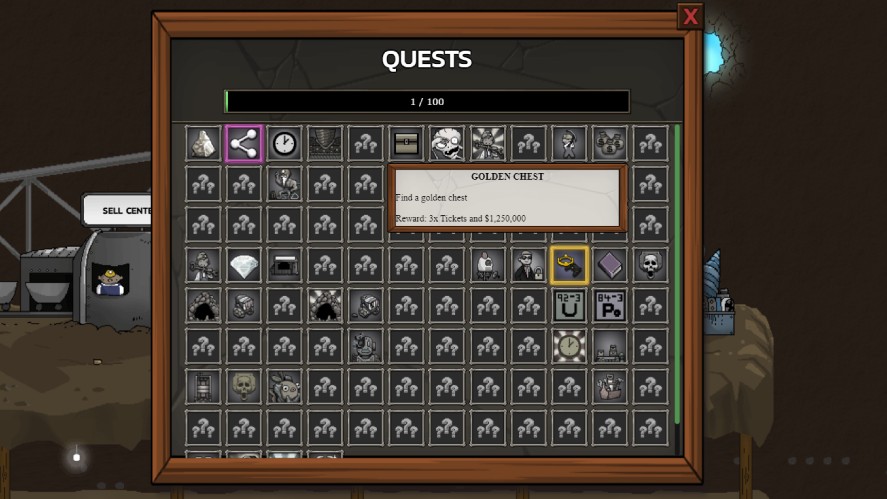 In addition, sending scientists to excavation missions is another way to get 1-2 Mr. Mine free tickets.
Alternatively, quests also reward you with tickets. The number of tickets received depends on the quest type and the quest's difficulty. Completing all quests gives you a total of 230 tickets for free.
3. In-Game Polls and Rewards
In-game polls and answering questions can be another way to get Mr. Mine tickets.
The game's developers use them to receive feedback and opinions from their players for future upgrades and improvements, and players can answer polls to get tickets as a reward for their active engagement.
Sometimes, you can see the survey button on the upper left corner of the screen.
4. Email Subscriptions
You can use your email to get tickets in Mr. Mine, too!
When you subscribe to Mr. Mine email updates, you can occasionally take redeem codes via email.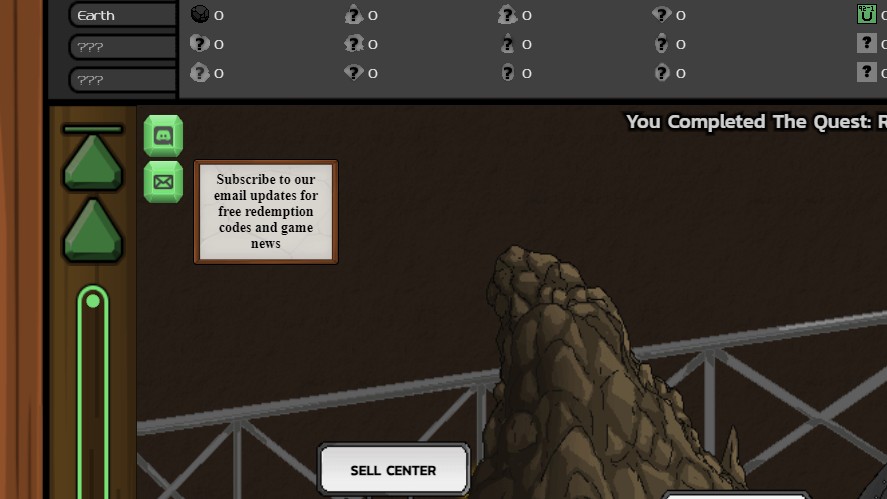 You can find the subscribe button on the upper left corner of the game on the Web/Steam version.
On the mobile app for Android versions, this can be seen after clicking the settings (the gear icon in the top right corner). Unfortunately for iOS users, due to Apple's policy, the iOS version does not support code redemptions.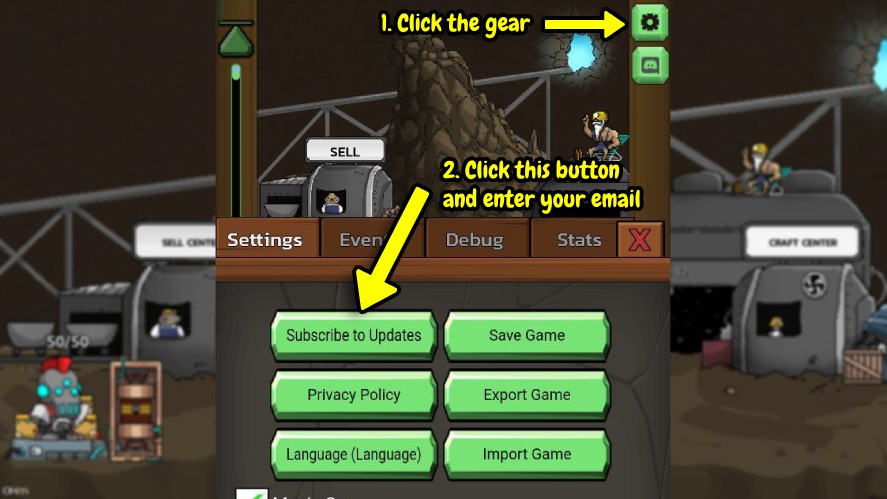 Ensure you provide a valid email address and check it frequently to avoid missing out on any opportunities.
5. Social Media Giveaways
Social media giveaways might be an easy way to get tickets. For regular updates, you should follow the game's community on platforms like Facebook, TikTok, and Twitter.
Tips for Efficient Ticket Collection
You can accumulate a significant amount of tickets if you are patient and have specific strategies to get them.
Daily check-ins are necessary because you can claim the rewards over time. Moreover, ensure to check your email regularly to not skip any redeem codes.
Besides, you should follow every post from Mr.Mine's social media and participate in any events to maximize the chance of getting tickets.
---
In short, there are many ways to get free tickets in Mr. Mine, such as taking random codes on Discord, using the in-game sources, subscribing to email, or following social media events.
These free tickets not only help you to promote your game progress but also enhance your gaming experience.
So, let's explore the various methods mentioned to boost your ticket count and enjoy the game to the fullest!