In the captivating world of Mr. Mine, developed by Playsaurus, players embark on an exciting idle mining adventure in endless mineshafts, gathering precious resources and expanding their mining empire.
The Mr.Mine save export and import functionality is an essential feature that ensures players can seamlessly continue their progress.
This article aims to shed light on the significance of this feature, providing step-by-step instructions on how to export and import saves in Mr. Mine.
Exporting Your Mr. Mine Save
Exporting a save is a straightforward process in incremental games and clicker games. It allows you to generate a Mr. Mine export code representing your current game progress.
Follow these steps to export your save:
1. Open the Mr. Mine game and navigate to the settings menu. (Gear icon in the top right corner)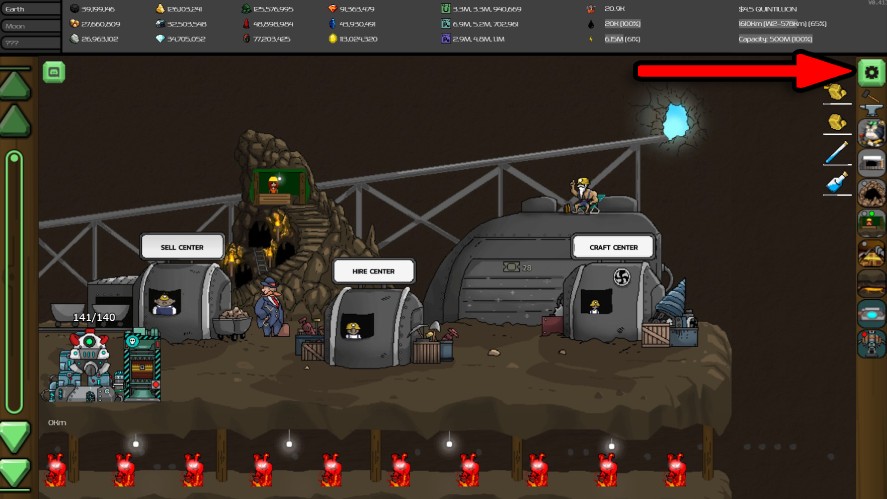 2. Locate the "Export Game" button under the GENERAL category.
3. Click on the "Export Game" button to initiate the export process.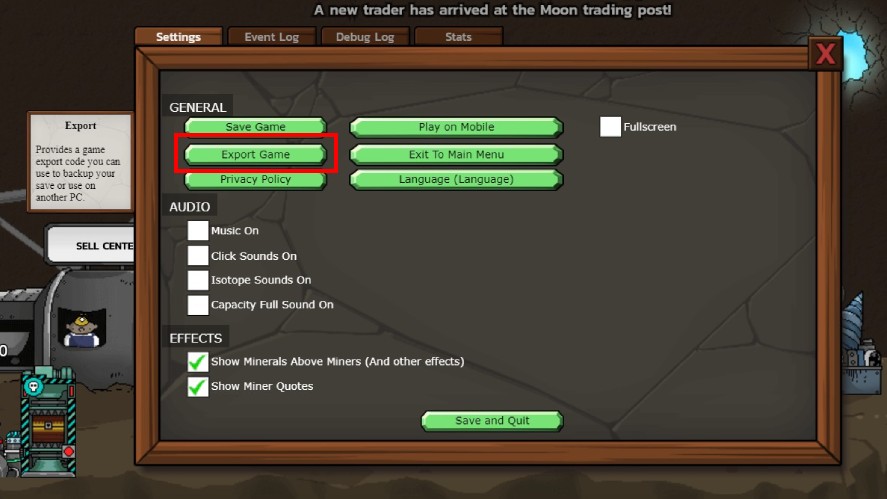 4. A pop-up screen will appear, displaying your unique export code.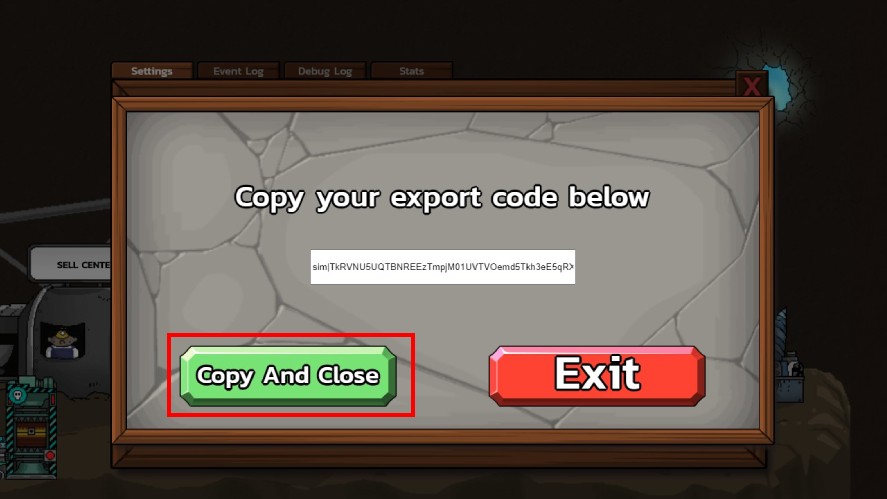 5. Copy the export code and paste it into a blank notepad or text editor to save it for future use.
Importing a Saved Game in Mr. Mine (Steam Version)
Mr. Mine import codes allow you to continue playing from where you left off. Follow these detailed instructions to import your save:
1. Launch the Mr. Mine game on your device.
2. Look for the import button, typically represented by an icon with an arrow pointing down a line.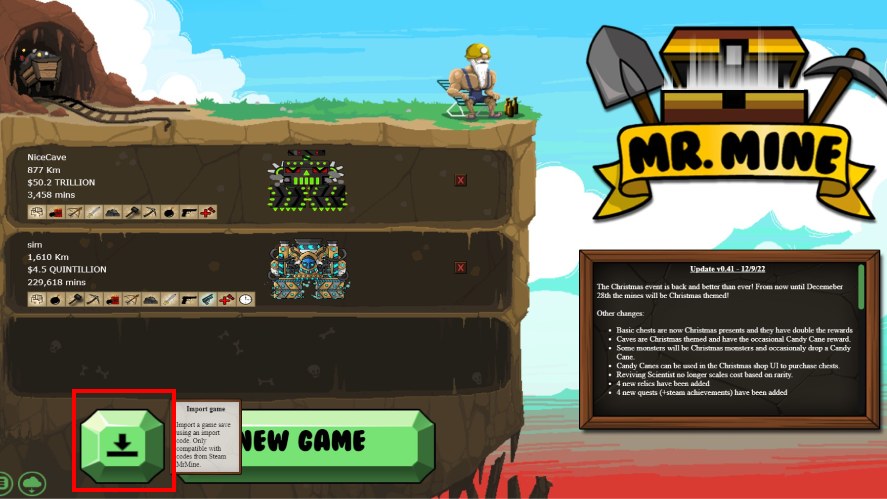 3. Click on the import button to open the import interface.
4. If all three save slots are occupied, you must first delete one of the existing save slots to import a new save.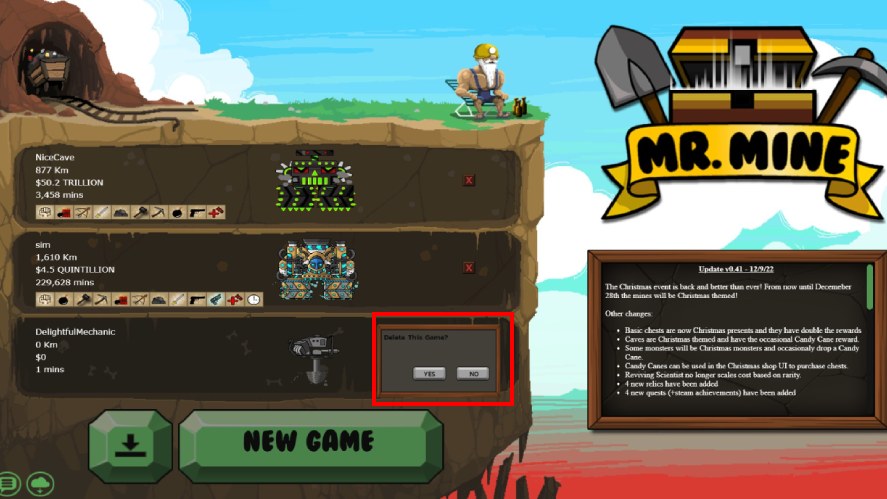 5. Paste the saved export code into the designated field within the import interface.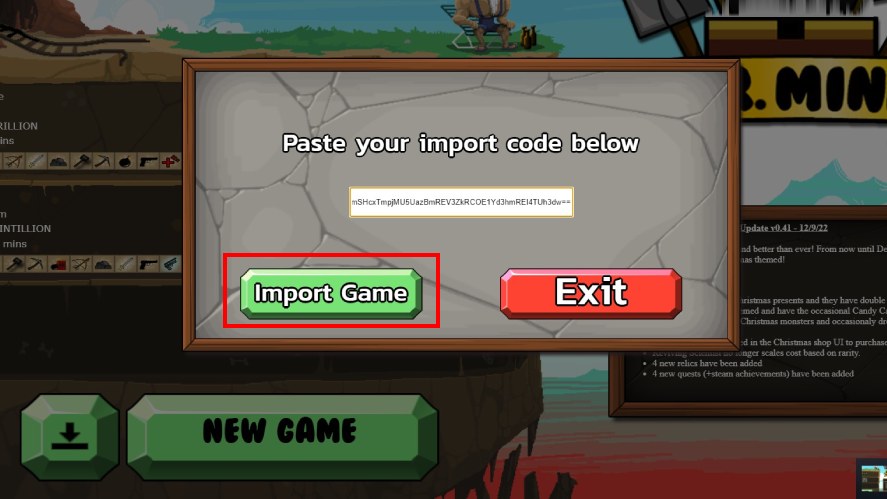 6. Click "Import Game" to load the save. The game will reload, bringing you back to the menu, where you can access your newly imported save file.
Importing a Saved Game in Mr. Mine (Mobile Version – Android & iOS)
To import a saved game in Mr. Mine for the Android version, follow the steps below:
Open the game and locate the gear icon in the top right corner.
Tap on "Import Game".
Paste your saved code into the input and tap "Import Game" again.
Enjoy the game!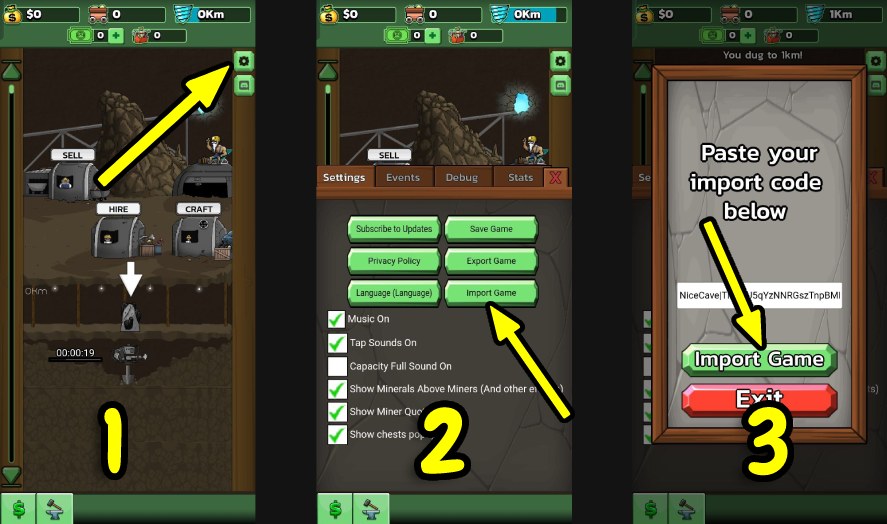 For those of you playing Mr. Mine on iOS devices, unfortunately, due to Apple's policy, the iOS version does not support imports or code redemptions.
You can still save your progress and export it to other platforms such as Steam, web, or Android versions of the game.
Importing a Saved Game in Mr. Mine (Web Version)
For the website version of Mr. Mine, you can use the same method as the Steam version to import a new saved game.
Connecting with Forums and Communities
Connecting with other players, forums, and communities is highly recommended to enhance your gaming experience and delve deeper into the world of exporting and importing saves in Mr. Mine.
Consider exploring the following resources:
Official Mr. Mine forums or community platforms: Engage with a dedicated Mr. Mine community of players, share experiences, and learn from their expertise.
Game-related subreddits or Discord channels: Join active communities where players discuss strategies, exchange export codes and Mr. Mine code lists, and offer support.
Social media groups or pages dedicated to Mr. Mine: Stay updated with the latest news, events, and discussions within the game's vibrant online community.
Online gaming communities and forums: Expand your network and connect with fellow gamers who share your passion for Mr. Mine.
By joining these platforms, you can gain valuable insights, discover tips and tricks, and seek assistance when needed.
Sample Save Export
To help you practice the import process and familiarize yourself with exporting and importing saves, we have prepared a sample export file for you to download and try out.
Simply follow these steps:
Download the sample export code here.
Refer to the import instructions to import the sample save into your Mr.Mine game.
Take this opportunity to master the process, ensuring you understand the steps involved before applying them to your own saves.
In addition, if you're trying to recover your save slots, try using the Steam backups (or could backups) function. This button is located in the bottom left corner with a cloud and a down arrow icon.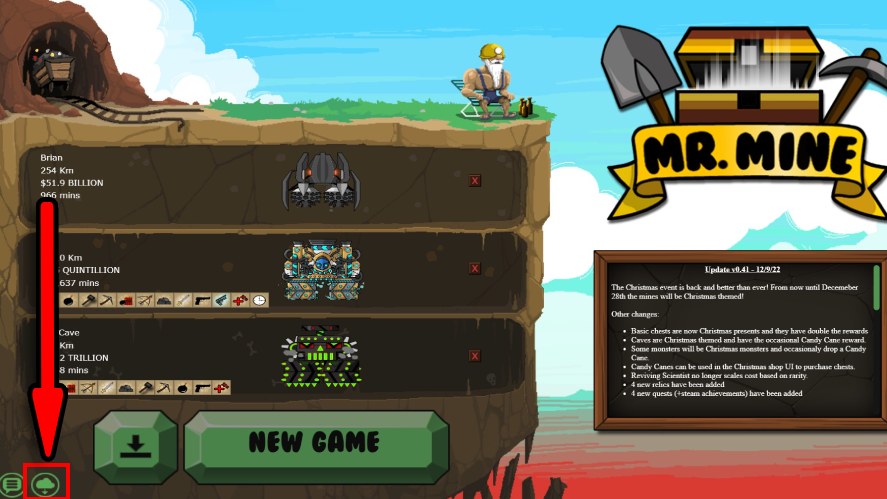 Once in the Steam backups menu, you can see several Steam game saves here. Now feel free to pick the one you need to recover and click on "Import Game".
For more game saves, check out this page on Mr. Mine Wiki. You can also share your saves here, but remember that it's not recommended to share a save containing Mr. Mine cheat codes.
Conclusion
Exporting and importing saves in Mr. Mine is an invaluable feature that empowers players to safeguard their progress, switch devices seamlessly, and create backups for added peace of mind.
By following the step-by-step instructions outlined in this guide, you can easily export and import your saves, ensuring that your hard-earned accomplishments are preserved in this game about mining.
Additionally, by connecting with the vibrant Mr Mine community through forums and social platforms, you can enhance your Mr. Mine gameplay, discover new strategies, and forge lasting connections with fellow players.
Embrace the power of save export and import to embark on a mining journey in Mr. Mine!