Mr. Mine Idle is an immersive clicker game that combines elements of idle mining and incremental games. Besides resource management and addictive progression mechanics, Mr. Mine events play a crucial role in the Mr. Mine Idle universe, injecting excitement and variety into the gameplay.
These limited-time events introduce new challenges, exclusive rewards, and engaging activities, ensuring that players always have something to look forward to.
This article presents a comprehensive list of official Mr. Mine events, giving you an overview of what to expect and how to make the most of these exciting occasions.
List of Mr. Mine Events
From spooky Halloween festivities to joyful Christmas celebrations, there's something exciting for every player in this idle mining sensation.
Prepare for an epic adventure as we dive into the awesome Mr. Mine events list!
Event #1: Halloween
Each year, during the month of October, Mr. Mine Idle gets into the Halloween spirit. The mineshaft undergoes a mesmerizing transformation, adorned with spooky decorations that add a touch of eerie charm.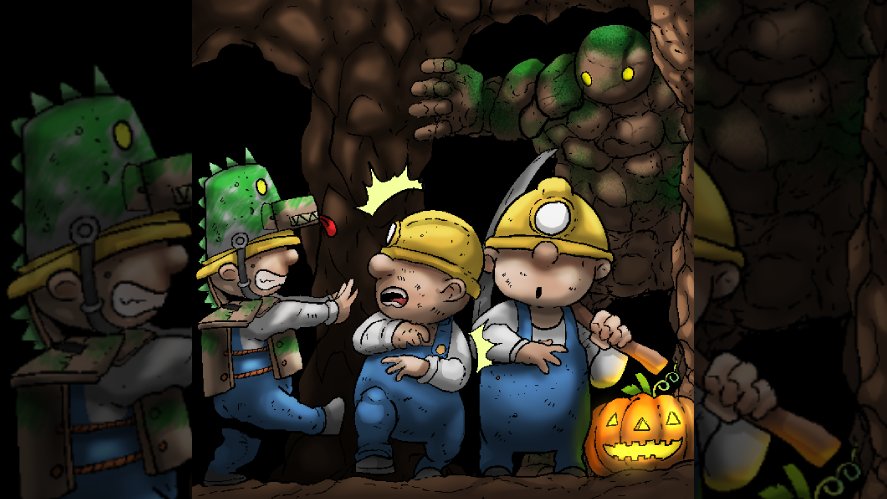 Notably, Playsaurus consistently releases special codes for this event, providing players with unique opportunities.
In 2020: 2 hours of timelapse
In 2021: 1 hour of timelapse
Alongside the visual enhancements, the Halloween update brings various quality-of-life features, new music, and even German translation to cater to a wider player base.
Event #2: Thanksgiving
As Thanksgiving approaches, Mr. Mine Idle embraces the spirit of gratitude. While the game mechanics remain unchanged, Playsaurus treats players to special codes during this event.
In 2021: 10 tickets
In 2022: 1 Ethereal Chest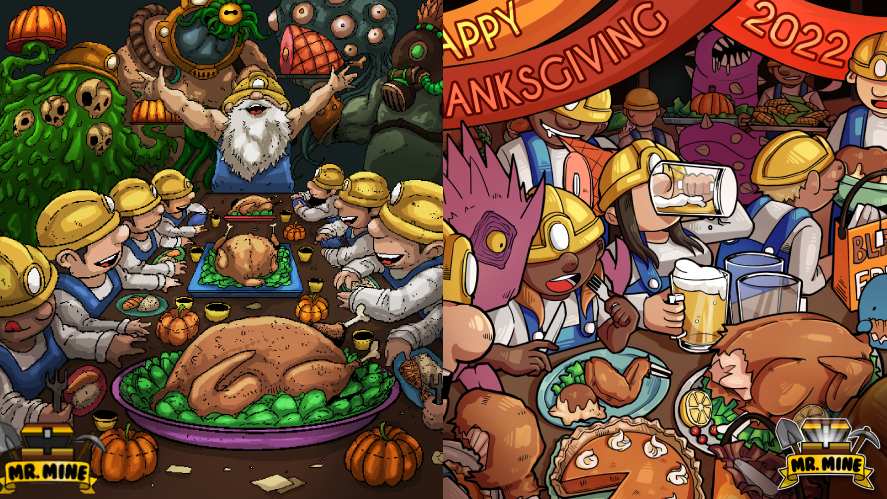 These codes boost players' in-game progress and serve as tokens of appreciation from the developers.
Event #3: Christmas
Undoubtedly the most grandiose of the seasonal game events, Christmas in Mr. Mine Idle is a sight to behold. The game fully immerses players in the holiday spirit, offering a multitude of changes and features.
Like other events, Christmas also comes with codes with yearly game rewards.
In 2021: 15 tickets and 2 hours of timelapse
In 2022: 20 tickets
Moreover, the user interface undergoes a festive makeover, captivating players with visually stunning Christmas-themed designs. Miners don cheerful cosmetic hats, adding a touch of holiday cheer to their mining adventures.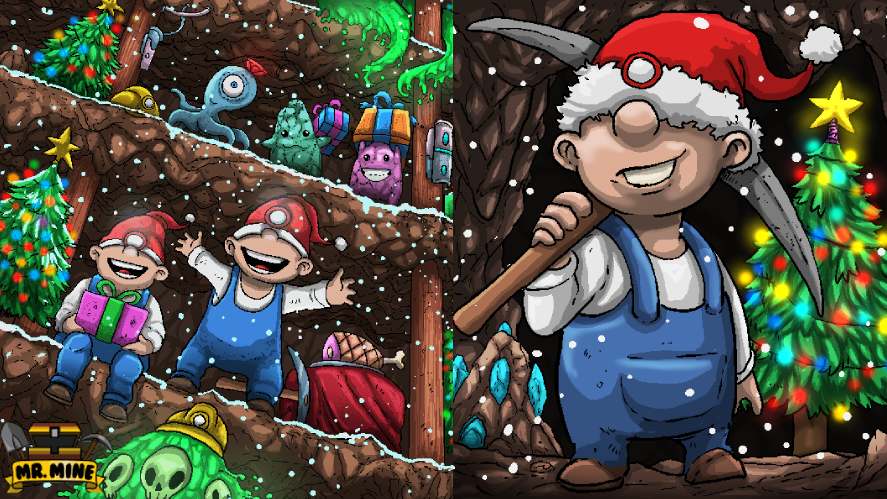 During this event, every monster encountered has a 33% chance of being a Christmas monster, and defeating them rewards players with a delightful Candy Cane, with a 50% drop rate.
Basic chests take the form of Christmas presents, promising double the rewards (excluding Building Materials).
Even the caves undergo a wondrous transformation, featuring enchanting Christmas decorations and occasional Candy Cane rewards.
Players can use their accumulated Candy Canes in the Christmas shop UI to purchase chests, providing an additional layer of excitement and rewards.
Event #4: One-Year Anniversary
As a special milestone, the One Year Anniversary event celebrates the enduring success of Mr. Mine Idle.
While this event does not introduce any visual or Mr. Mine gameplay changes, it signifies a significant achievement for the game and its dedicated community.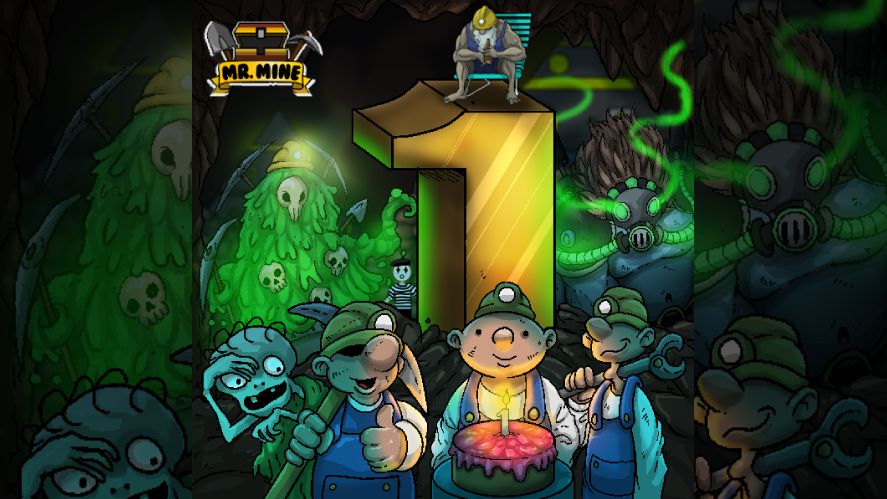 In honor of this occasion, Playsaurus releases a special code, gifting players 50 tickets. It serves as a token of gratitude for their support and dedication throughout the game's journey.
Discovering New Events through Mr. Mine Communities
To stay up-to-date with the latest events, announcements, and exciting game updates in Mr. Mine Idle, connecting with the vibrant Mr. Mine community is essential.
Joining official Mr. Mine Idle servers on platforms like Discord offers direct communication with fellow players and the developers themselves.
By actively participating in discussions, players can gain insider information about upcoming game events, share strategies, and seek advice from experienced community members.
The official Steam event pages also serve as a reliable source for event details, including dates, features, and exclusive rewards.
So, you should regularly check these game community platforms to ensure that no exciting event or opportunity is missed.
Conclusion
Mr. Mine Idle offers a rich tapestry of events that cater to various interests and playstyles.
Participating in these Mr Mine events makes players earn exclusive rewards, engage with the community, and enhance their gaming experience.
The thrill of uncovering hidden treasures, the joy of festive celebrations, and the anticipation of upcoming events make Mr. Mine Idle an unforgettable journey for every avid gamer.
Join the Mr. Mine community, embrace the events, and embark on an adventure like no other!