Have you ever heard about Steam Cloud backups? And have you ever been frustrated when your favorite game's save just disappeared, forcing you to replay the entire game?
First, Mr. Mine Idle is a popular game about mining developed by Playsaurus, captivating players with engaging game mechanics and a progression system.
In early 2021 (Sat, January 23, 2021), within the v0.12 update, Mr. Mine Idle integrated Steam Cloud Backups, allowing players to save and sync their game progress seamlessly.
Although you can easily export and import the saved files between devices and platforms, knowing about the Steam Could backups work can completely eliminate your frustrating experience.
Understanding Steam Cloud Backups
Steam Cloud backups are a great way for games on the Steam platform to store player's data. This includes the game settings, save games, stats, and other information.
While Steam Cloud can help save the game progress automatically, it's advisable to manually back up your saved files because the main function of Steam Cloud Backups is to support the cross-platform process.
Using Steam Cloud Backups ensures data security, accessibility across devices, and the elimination of the fear of losing progress.
Enabling Steam Cloud Backups in Mr. Mine Idle
If your Steam Cloud Backups is empty, locate Mr Mine Idle game on your Steam, right-click on it, and select Properties.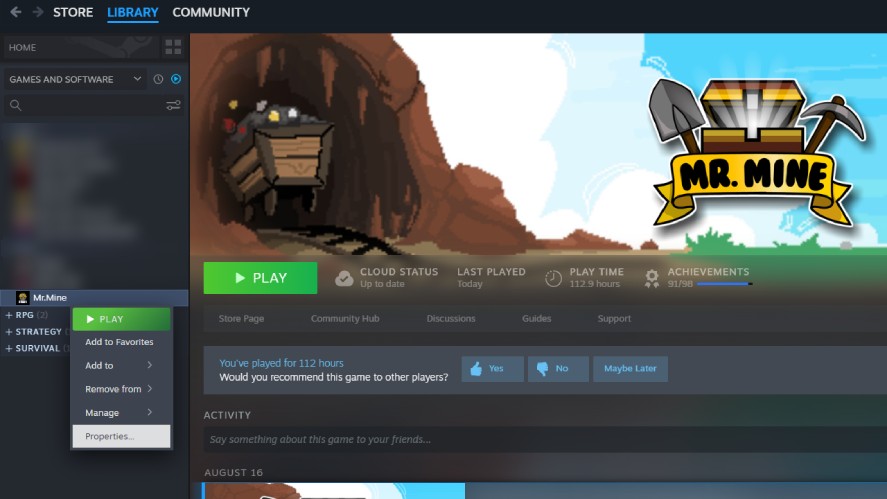 In the General tab, look for the Steam Cloud option and enable it.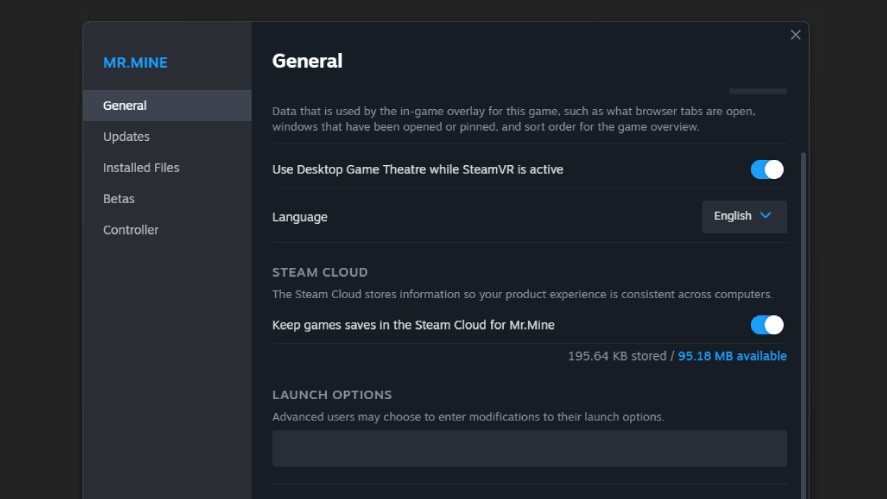 Congratulations! Such simple steps are an effective way to safeguard your progress.
How Steam Cloud Backups Work
As mentioned earlier, Steam Cloud Backups save your progress on the Steam server so that you can continue where you left off, even with a new computer.
Every time you leave your mineshaft in Mr. Mine Idle and exit the game, Steam will automatically make a respective save.
So, if you forget to save in Mr. Mine Idle or switch to other devices, Steam's got you covered!
Backing Up and Restoring Game Data
First, launch the game as usual to access the Steam Could Backups in Mr. Mine Idle.
In the main menu screen where you choose one of your three save files, you can see the cloud button with an arrow located in the bottom left corner – that's Mr. Mine's Steam Cloud Backups!
Once clicked, a new panel appears, showing all of your previous saves that had been stored on the Steam Cloud.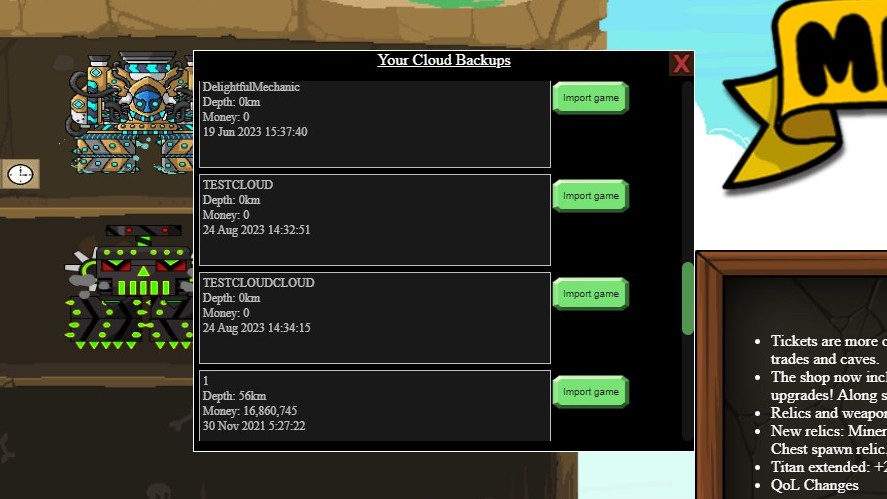 Here, you can click on the save file panel on the left to copy the import code. Next, you can use that code to import a new save by using the big download button next to the New Game button.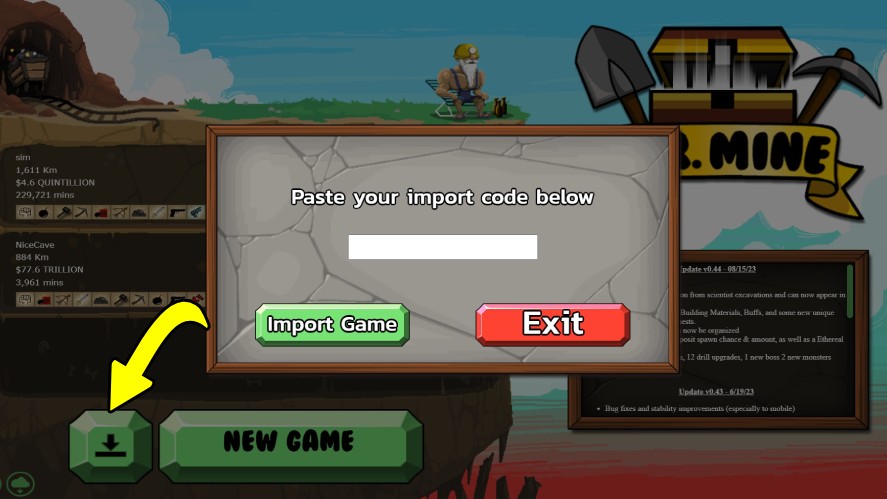 Alternatively, you can click directly on the Import Game button on the right, which will immediately import your selected saved file, assuming you have empty slots in one of the three save slots.
Troubleshooting and FAQ
Let's look at some of the most common questions about Mr. Mine Idle game saves!
How Can I Delete Save on The Steam Cloud?
You can't actually delete the saves on the Steam Cloud while in the game. However, you can disable the Steam Cloud option in the General tab.
What to Do If The Game Freezes When Import Data From Steam Cloud?
Normally, this shouldn't happen. You may want to copy the import code instead of directly loading the game using Steam Cloud. Then close the game, reopen it, and import your copied save code.
If it still doesn't work, feel free to report the bugs and contact our support on Mr. Mine Idle Discord server. They can help you restore your Mr. Mine export or import codes.
How to Ensure Your Progress in Mr. Mine Idle?
Although Mr. Mine Idle always saves when you exit the game, and Steam Cloud also does the same, it's still advisable to manually back up your save file. Simply export the save every time you are about to quit, and save the exported code in any text editor software like Notepad and save it elsewhere.
Data Security and Privacy
It's worth noting that the implementation of Steam Backups aligns with Playsaurus' commitment to player satisfaction.
Moreover, your game data stored on the Steam Cloud is in safe hands. And Steam uses data security measures to protect your information, ensuring your privacy remains intact.
Conclusion
And that's all about Steam Cloud Backups in Mr. Mine Idle and how it could save your progression in this idle clicker game.
Remember to save the game and back up frequently for a seamless mining experience. Now, you can focus on enjoying the incremental game without worrying about progress loss.